Leadership Courses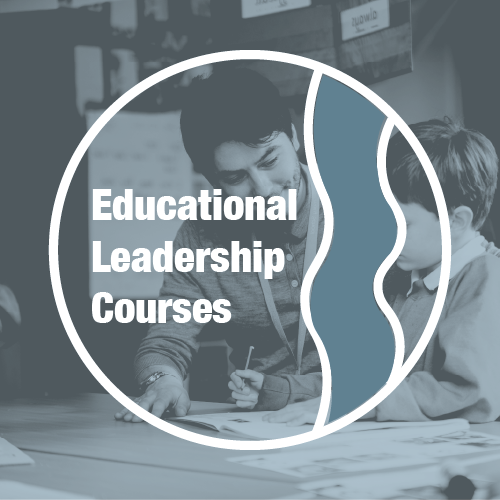 The Inspire Partnership has redesigned it's leadership professional learning offering for 2022. We have expanded our leadership programme to include 4 courses, bringing more focus and support to leaders of different levels. Most of the courses are a blended approach of in-person and virtual events, to help accommodate delegates travelling from across the UK. This also sparks opportunity for delegates to network and collaborate with others who are passionate about leading with excellence.
Our course fees help cover the costs of speakers, facilities and further strengthening our CPD offering. However, as a Trust who is committed to improving the lives of all children, if you are interested in joining for one of our courses but feel the price may be a barrier, please don't hesitate to contact us anyway to discuss a discounted rate.
Effective Subject Leadership
This 4-part virtual programme supports subject leaders who are looking to make an excellent impact in their role within the school. The programme will equip leads with the skills needed to evaluate, plan and measure impact effectively. This programme is also a great opportunity for subject leaders to network and share expertise with peers.
Content Overview:
Audience:
Sessions:
Leaders:
Price:

Establishing your vision, intent, implementation and impact (subject on a page)
Gap task (trio planning)
Planning and resources for your subject
Evaluating your subject (deep dives)
Action planning and measuring impact

Subject Leaders

4 virtual sessions (2 in autumn term, 1 in spring and 1 in summer)
8:30am – 10:30am

Jo Capes

Gentjana Aliaj

£150
Empowering Your Team
This programme is designed to support leaders to lead effectively and how to culture a team which is unified and strong. The programme gives the opportunity for aspiring and new leaders to network and support each other throughout the course of six virtual 2-hour sessions. The final session will be an in-person session in central London lead by passionate leader and facilitator Mark Burns.
Content Overview:
Audience:
Sessions:
Leaders:
Price:

Data leadership
Culture and climate
How to give and receive feedback
Coaching
Leadership styles
Knowing your team
Difficult conversations
Articulating impact
Planning to meet the needs of learners

Phase Leaders/Year Group Leads/New AHTs/Leaders of support staff

6 virtual sessions (1 per term), 8:30am – 10:30am
1 full day in-person session with Mark Burns

Danielle Ashley and Lauren Murphy

£350
Strategic and Organisational Leadership
This programme will equip leaders with the skills to lead a wide range of teams to be highly skilled, innovative and impact focussed. The sessions will be a blend of in-person and virtual sessions over the academic year plus an additional full day, in-person session with Mark Burns.
Content Overview:
Audience:
Sessions:
Leaders:
Price:

Operational leadership (sessions from Yajna, Arlene and Alan)
Leadership shadowing
Culture and climate
Leadership behaviours/competencies
Atomic habits
Essentialism
How to drive change
Coaching

Aspirant Headteachers

A mixture of 6 half day, virtual and in-person sessions throughout the academic year.
An additional full day, in-person session with Mark Burns

Aimi Vdovin, Nancy Cook and Melissa Carpenter

£450
Headteacher Network
Following a successful first year of running this programme in 2021/22 we're excited to run the course again this year. This programme as a great opportunity for Headteachers from all backgrounds and schools settings to network and share expertise. 4 of these sessions will run virtually 2 sessions will be in-person in Central London.
Last year's visiting speakers included Mary Myatt, Marc Rowlands, Shaun Brown and John Camp.
Content Overview:
Audience:
Sessions:
Leaders:
Price:

Network with other leaders across the UK
Guest speakers each term
Securing a climate where excellence flourishes
Strengthening the power of collaborative leadership
Developing a culture of evidence informed practice
Leading curriculum design
Securing better outcomes for all pupils
Becoming a more inclusive school

Headteachers

A mixture of 6 2.5 hour, virtual and in-person sessions throughout the academic year (9.30am - 12pm)

Rupinder Bansil and Dean Brewer

£550
If you are from a school/Trust outside Inspire Partnership and would like to sign up or find out more information about one of our courses, please contact:
Telephone: 020 7993 3601
E-mail: inspirelearning@inspirepartnership.co.uk